Category: AoIP – RAVENNA/AES67 Audio over IP Products
RAVENNA/AES67 Audio over IP Products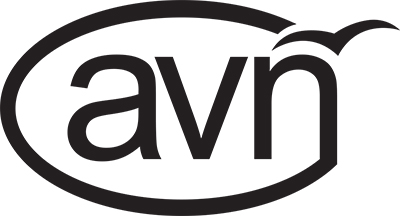 Sonifex joined the RAVENNA group in 2012 and the AVN (Audio/Video/Network) product range is the result of our R&D in the area of audio over IP. If a Sonifex product starts with the letters 'AVN', then it's part of the family of products which can send audio to each other over an IP network (AoIP).
IEEE1588 PTP Grandmaster Clock with GPS Receiver
RAVENNA (of which AES67 is a subset) allows for the distribution of audio across a network. For this to be possible, each of the nodes needs to be time synchronised with one another. RAVENNA uses PTP (Precision Time Protocol, as defined by IEEE1588-2008v2) time stamping to achieve this, which both distributes the network time and also works out the latency involved in the delivery and adjusts the time at each node accordingly. Unit configuration is achieved easily either with the front panel controls or the webserver, including the setup of the PTP profile. A Grandmaster Clock (GMC) is a source of all the networks' time and should be synchronised to GPS.
The AVN-GMCS is a PTPv2 grandmaster clock for use with AoIP applications. IEEE1588-2008 PTPv2 (precision time protocol) is used to synchronise all the nodes within a network. To achieve this one of the nodes must become the master clock and distribute time packets to the others. The AVN-GMCS is designed to perform this role simply and accurately, enabling sub micro second synchronisation between all nodes.
AVN and other manufacturers RAVENNA products will use the time distributed by the AVN-GMC to create internal audio clocks that are all highly synchronous to one another, so that audio derived from one unit will playout at precisely the same rate when sent to another.
AES67 is a standard released by the Audio Engineering Society to enable interoperability of Audio over IP devices from different manufacturers and there is a specific subset of RAVENNA that will implement the methods and protocols as required.
Talkback Intercoms Using Audio Over IP, RAVENNA/AES 67
Our new range of AVN talkback/listening/paging intercoms aid communication between studios, stages, theatres, offices and different areas in a facility or building complex. They have both 4-wire and AoIP sources and destinations, and use RAVENNA/AES67 as the audio transport mechanism, allowing simple CAT 5 cabling and expansion.
AVN-PXH12 2 x 12 Channel Mix Monitor, AoIP Portal
In the 'new' world of AoIP, imagine the situation where every audio network has hundreds of inputs from multiple sources streaming to multiple destinations. How can you check and monitor so many AoIP audio sources easily?
The AVN-PXH12 is a world first – it can simply and effectively simultaneously monitor and mix up to 24 AES67 AoIP sources in a compact 1U rack to a speaker/headphone combination in a quick and intuitive way. Any AES67 audio channels on your network can be assigned to input channels on the unit and mixed down to analogue outputs, a headphone output and built-in speaker.