Sonifex Software
Reference Monitor Firmware Versions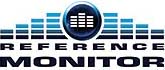 --
V3.19
Alterations

Fixed incorrect headphone output level.
V3.18
Alterations

Significantly improves the sound in the newer products. It's recommended for download by anyone using the RM-2S4, RM-4C8 and RM-2S10 products. The hardware was redesigned in 2015 with a new speaker system and this upgrade utilizes a number of features in the unit, including the built-in 5 band parametric EQ, to enhance the sound output. By adjusting the crossover point, adding 5 more EQ filters (10 in total), altering input levels dynamically, adding/removing EQ at critical points and redesigning the limiter output gain section, the audio has been given a flatter, more even, response together with more depth and clarity. The firmware is available now and can be installed on all products, although the new changes will only be automatically applied on systems using the new speaker system.
V3.17
Alterations

Fixed LR swapping on meters for digital inputs when meter modifiers disabled.
Improved volume control and now fully mutes when pot is turned hard left.
V3.16
Alterations

Audio not routed correctly on bootup under certain circumstances.
V3.15
Alterations

Incorrect DSP code loaded for older units.
V3.14
Alterations

New serial command EBV to retrieve SDI expansion version information.
New remote option to disable Asynchronous audio support in SDI expansion card.
V3.13
Alterations

Serial number test for dual DSP load for old or new speaker set.
Added "Double boot" procedure added due to lock-ups.
V3.12
Alterations

Modified limiter (diff gain for HP and Speakers) for new speaker setup.
V3.11
Alterations

Updated Fixed EQ for new speaker setup.
V2.11
Alterations

Added AES Digital PPM (SMPTE RP.0155) Meter Ballistic option.
Existing AES Digital PPM meter amber section now starts at -18dBFS.
V2.10
Alterations

Updated for new RM-HD1 and RM-HDE1 expansion cards.
V2.07
V2.06
Alterations

German PPM meter option: Adjusted red section start from +6dBu to +7dBu
V2.05
Alterations

Digital output channel status is now correct
Added option to enable/disable remote volume/balance control
Fixed Alarm Hi and Lo timeout duration
Unit state is now stored before updating unit
V2.04
Alterations

Updated German PPM metering scale
V2.03
Alterations

Fixed underflow in German PPM metering during digital silence
V2.02
Alterations

Added German PPM metering option. This changes the full-scale level to +15dBu
Added audio delay control (RM-HD1 only)
Added speaker but control
Added line-out cut control
Fixed EEPROM address bug
Fixed Nordic PPM metering error. Red sections starts at +6dBu
V2.01
Alterations

Added additional metadata info
No "mutes" during EQ update
V2.00
V1.018
Alterations

Fixed bug for selecting 2nd stereo pairs in groups 3&4 on SDI expansion board
V1.017
Alterations

Added Remote Speaker Mute, set via GPI3 on Remote Port
V1.016
Alterations

Compatible with SDI expansion card
V1.015
Added Analogue Signal Present indication for Serial Port (uses LCK:)
V1.013
Alterations

Numerous changes made to improve EQ and SCI compatability
V1.005
Alterations

Modified SRQ return to reflect remote Dim & Mute
V1.004
Alterations

Added space command for unused E2PROM : zeroes unused memo
V1.002
Alterations

Added support for 4 meter expansion board
V1.000