FAQs
Sonifex Sound Cards & Radio Capture Cards Frequently Asked Questions (FAQ)
This FAQ (frequently asked questions) answers some of the popular questions asked about the Sound Cards & Radio Capture Cards and the way they operate. If you have any specific questions regarding the operation of the cards which aren't covered below, please contact your nearest distributor, or Sonifex directly.
Download this FAQ as a pdf file
Related Links:
Issues Recording From Audio Sources in Windows 10
Windows 10 has introduced new privacy options which will prevent applications from accessing audio recording sources if not configured correctly. If you're having issues recording audio from one of our PC capture cards then it's likely a problem with your privacy settings within Windows 10. To resolve this, simply follow these steps.
Open Settings.
Click on Privacy.
Click on Microphone.
Under the "Allow access to the microphone on this device" section, click the Change button.
Turn on the Microphone for this device toggle switch.
Under the "Allow apps to access your microphone" section, make sure the toggle switch is in the On position.
Installing Sonifex Sound Card Drivers
Download the required drivers from the Sonifex website from the following location, make sure you select the appropriate ones for your sound card, for this FAQ we're using the Auricon Card.
../technical/software/index.shtml#soundcards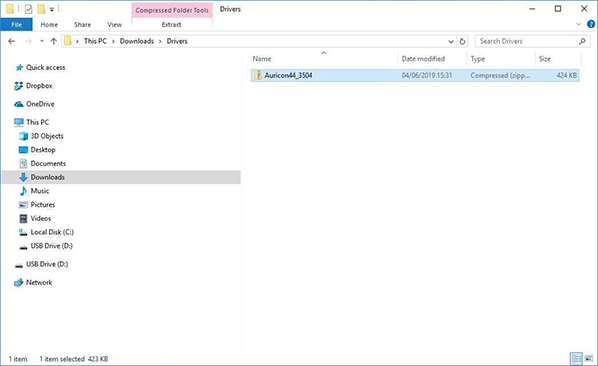 Righlclick on Lhe Zipped file and seleclExlraa and selecla desLinaLion where you wam lO save Lhe exlracLed driver files.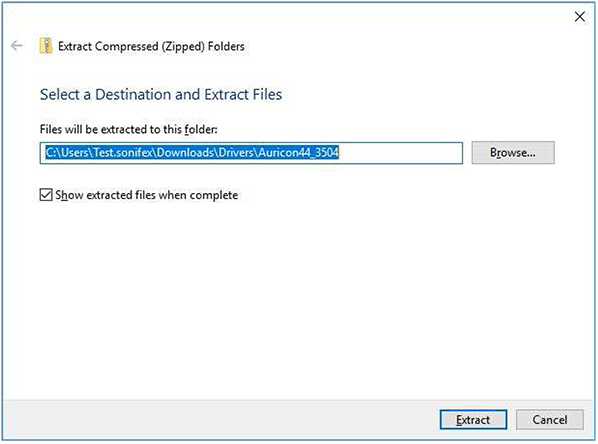 Once the files are extracted browse to the folder and you should see the following.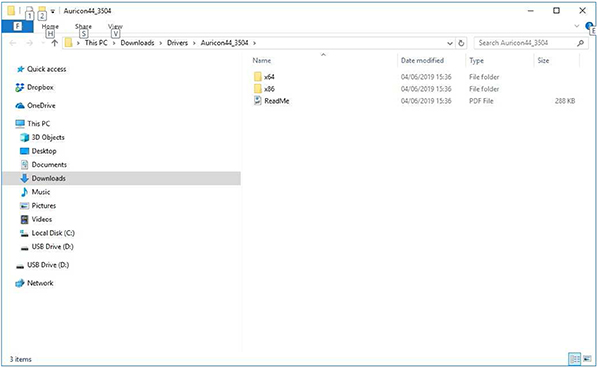 Install the sound card into the pc and boot the pc up. Check the Device Manager to make sure the sound card is present, it will appear as an "Unknown
Device" or "Multimedia Audio Controller" both will have a yellow triangle next to them denoting the computer doesn't recognise the hardware.
Right Click on the "Unknown Device", click on the Driver Tab and Select "Update Driver". From the window that pops up click "Browse My Computer For Driver Software".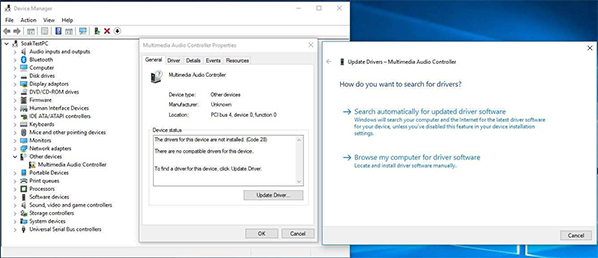 From the next window click "Browse" and navigate to the folder you Extracted Earlier,make sure the Include Subfolders box is ticked and click NEXT.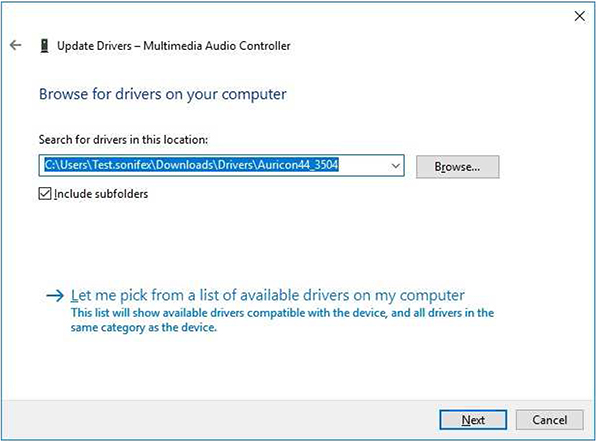 Once the drivers have finished installing reboot the pc and open device manager and your sound card should appear under Sound, Video and Game controllers and should be ready to use.