Press Release
Recreating a 1980's Radio Studio - Sonifex Cart Machines used for 'Frayed', the ABC TV Show
1st December 2021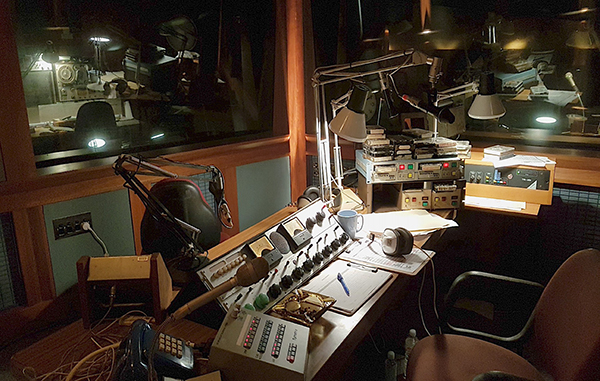 John Maizels has spent the last 50 years engaged in IT and broadcast engineering, first in radio then television. He is a Fellow of the SMPTE, a recipient of the CBAA's Michael Law Award and volunteer President of Technorama Inc, in Australia.
John was given a challenge to build a 1980s radio station for the ABC TV show 'Frayed', which is an Australian and British television comedy drama series set in 1988. The show was created by Australian comedian Sarah Kendall, who also plays the main character in the story.
John enthusiastically set about the task of making the studio as authentic as possible. So, determined not to use dummy copies of the products one might expect, he decided to use the real 1980s studio items he had acquired over the years. The irony is that for a long time John had been buying studio items from ABC auctions and was now using them as authentic working models in the 1980s studio for the ABC TV programme.
Amongst the items he had acquired and accumulated were some Sonifex HS series cart machines. These he put to good use in his studio to enhance that 1980s ambience. He was even able to get the correct manual pages for them from a hobbyist in Holland. The cart machines can be seen in the photo, courtesy of John Maizels.
What a challenge for him, but then again, what a joy it must have been to embark on such a task.
-end-